RemoveArrest.com Removes online mugshot listings, arrest record listings, documents, files and other unwanted public information listed on Google, Yahoo and other major Search Engines.

RemoveArrest.com is faster and more thorough than any other source online. Reputation.com won't remove your mugshot listings, we will, GUARANTEED!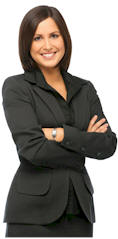 The only REAL solution is to remove all listings associated with your arrest, 100% in their entirety!

Spending time and money to obfuscate or 'hide' unwanted records is futile, because someone will search your name with the word 'arrest' or 'mugshot', and your file will pop-up on page one! We remove mugshot listings from Google & major Search Engines!

Powered by CleanSearch Relevance Management, assisting clients in creating and maintaining positive search results for nearly a decade!
Confidential Free Analysis:
To remove your record, please complete the form. Provide birthday if you have a common name, so we can acsertain your identity and save you time.




We will send you the results with a removal solution ASAP!
About RemoveArrest:
RemoveArrest was created out of demand. RemoveArrest, from CleanSearch, is much like a document service which assists you in obtaining a passport, birth certificate or other vital records.
CleanSearch helps manage what search results are associated with your name-search. Due to the incredible demand for the management of online arrest records, CleanSearch created a platform in which we can pull your arrest record from it's online source quickly. The longer a record remains online, the more chance for proliferation.
We operate a depth of proprietary internet services such as CleanReview, HitDetective, MonitorMyTeen and ThePressAgent. Our expertise allows us to offer assistance in expediting the removal of your unwanted online record publications. Frequently asked questions.

CleanSearch is the industry leader in Internet relevance association, ensuring positive results of your name-search: Clean-Search.

All transactions are guaranteed as promised or your money back.
We can also assist with:
Public Records / Court Records / Criminal Records / Image Search
Arrests.org / florida.arrests.org removed from source and Google
Arrest Records / Expunged Records / bustedmugshots /
Disciplinary Actions / Patient Complaints
Bankruptcy's / DUI's /lookwhogotbusted com / mugshots.com
Newspaper Articles / Online Media / Negative Reviews
Database Archives / BLOGS / Attack Sites /County Arrests
Money Back Guarantee.
In The News:


Search Engine listings of unwanted records remain online. RemoveArrest eliminates Search Engine Listings.