The Real RemoveArrest! Here for over 10 years! Over 100,000 Records Removed!
Complete the quick-form! We will provide a confidential, "search-safe" quote for your specific request:

Let RemoveArrest.com Assure Successful, Complete Removal
RemoveArrest.com is faster and more thorough than any other source online.
The only REAL solution is to remove all residual content associated with your arrest!
Removes All Indication of Existence!
We remove residual content from Google & major Search Engines!
Powered by CleanSearch Relevance Management, developers of award winning Repularity Results Management System! Assisting clients in creating and maintaining positive search results for nearly a decade! Please read out terms of service at http://cleansearch.com/tos and our Service Details
Confidential Free Analysis:
To remove your Search Engine content, please complete the form. Provide birthday if you have a common name, so we can acsertain your identity and save you time.
Please note:
Searching for instances of an arrest or negative information can be very damaging to your name-search. We have developed and utilize a special tool to find instances of unwanted content without exacerbating any negative association. No other service can claim this.
Popping Up?
The popular misconception is that once you pay for one removal others 'pop-up'. There is no nefarious cause for this, but there are natural causes for this. As stated, searching for these instances can and will cause damage. After an individual has searched and accessed the content, perhaps also engaging services to seek out the content, search engines naturally build a stronger association, and may begin to list items that were absent from the listings prior to the association, yet they still resided online. Our service will do two things to to assist clients with this scenario:
1. We search with special tool we have developed which does NOT allow search engines to create or solidify the unwanted association.

2. We monitor the Search Engine results safely and confidentially for our clients to ensure any continuing associated content appears on search results..


About RemoveArrest:
RemoveArrest was created out of demand. RemoveArrest, from CleanSearch®, is much like a document service which assists you in obtaining a passport, birth certificate or other vital records.
CleanSearch® helps manage what search results are associated with your name-search. Due to the incredible demand for the management of online arrest records, CleanSearch® created a platform in which we can pull your arrest record from it's online source quickly. The longer a record remains online, the more chance for proliferation.
We operate a depth of proprietary internet services such as StickyPublish, HitDetective, CleanSearch® and Repularity, Algorithm Based Search Engine Management Technology. Our expertise, experience, infrastructure, know-how and wide-net of contacts allows us to offer assistance in expediting the removal of your unwanted online Search Engine results. More Frequently asked questions. CleanSearch® is the industry leader in Internet relevance association, ensuring positive search results of your name-search. Obfuscate unwanted content from search results with Repularity.com
We can assist with Search Engine Results Emanating from:
Public Records / Court Records / Criminal Records / Image Search
Arrests.org / florida.arrests.org removed from source and Google
Arrest Records / Expunged Records / bustedmugshots /
Disciplinary Actions / Patient Complaints
Bankruptcy's / DUI's /lookwhogotbusted com / mugshots.com
Newspaper Articles / Online Media / Negative Reviews
Database Archives / BLOGS / Attack Sites /County Arrests

No one can beat our price and speed!


#arrested Tweets
Remove Listings That Appear in Google and other Search Engines.

No one can beat our price and speed!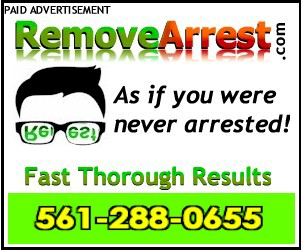 CleanSearch® LLC
2010-2019 CleanSearch®LLC
NOTICE: WE DO NOT CHARGE FOR MUGSHOT OR RECORD REMOVAL, ONLY THE FACILITATION OF OMISSION FROM SEARCH FACILITIES SUCH AS GOOGLE, BING, AND YAHOO.
See our Terms Of Service and our Statement of Services.