Florida Mugshot Law; Senate Bill No. 118

RemoveArrest.com Removes online mugshot listings, arrest record listings, documents, files and other unwanted public information listed on Google, Yahoo and other major Search Engines.



First, let's look at the florida law: Florida Senate Bill 118



Florida Law Information And FAQ's!
Here is a list and directives to remove your booking photo. Keep in mind this only applies to the booking photo.
If you submit improperly, the law won't be of benefit to you. You can utilize our service to do everything for you properly, and remove the associated record content as well. Just fill out the form below:
Here is how to have your booking photo removed VIA Senate Bill 118:
1. Send certified written request to each site displaying your booking photo. Include a photo ID along with the written request, and a written link or picture of the webpage.
2. Make sure the content you send is clearly legible.
3. Lastly, Include your disposition or court documents along with your request(s).
The address for each site is listed below. Each site must receive a separate registered letter VIA certified mail. Keep in mind, the site may not be obligated to remove the associated content, or even the booking photo. If the site does not accept or solicit payment for removal, they are excluded from the bill, as per section #5 of Senate Bill 118, which states:
"

This section does not apply to any person or entity that publishes or disseminates information relating to arrest booking photographs unless the person or entity solicits or accepts payment to remove the photographs

."
Here is a list of site addresses to start the procedure. If you are successful at having the photo removed and then decide you want us to remove all the associated content, we will be happy to assist you with that.
SITE ADDRESSES
Rapsheets.org
2575 S Hwy 17-92 Suite #184
Casselberry, FL 32707
(865) 255-4409
info@rapsheets.org

BailBondCity.com
7643 Gate Parkway
Suite 104-559
Jacksonville, Florida 32256
Mugshots.com
Currently no physical address.
email your request to:
docverify1@gmail.com

Arrests.org
Currently no physical address
email your request to
info@arrests.org
Please note; sites that do not display address are not subject to the new law based on section #5

Arre.st
3157 N. Rainbow #328
Las Vegas, NV 89108
855-977-1454
websupport@ussupportllc.com

BustedNewspaper.com (Steve Barbour)
201 N James Dr.
Emerald Isle NC 28594
910-554-4402
bustedlocals@yahoo.com

Palmbeachcountymugshots.com
No physical address
unpublishme@aol.com

BocaNewsNow.com
news@bocanewsnow.com
561-419-9520
Claims exempt from law
Boyntonbusted.com
No physical address
Claims they will comply with new law, but provides no address in which to do so.
Arrestfacts.com
No physical address
Contact Page
https://arrestfacts.com/page/contact


Does the Florida law prevent websites from posting mugshot photos?
No.

Does the Florida law prevent websites from demanding payment to remove the photos?
Yes.

Does the Florida law require that websites remove related content other than the booking photo?
No.

Does the Florida law prevent websites from accepting payment for removal of booking photos?
Yes.

What if my photo is removed but the content remains?
You may have to live with the content remaining, there is no law prohibiting the publication of the record, only the booking photo. www.RemoveArrest.com can remove all related content including the search engine listings.

RemoveArrest.com can have your record obfuscated and de-indexed from Google and all other major Search Engines. RemoveArrest is determined to find a solution that will comply with the law, allow First Amendment freedoms and facilitate the removal of associated content from Search Results. We are Search Engine Results Professionals with over 2 decades of experience, www.clean-search.com started in 1999! CleanSearch® LLC.

Does the Florida mugshot law apply to my arrest record, or the fact of my arrest? What if I was not convicted of a crime?
No. The new law only applies to booking photographs. It does not apply to the fact of an arrest, it does not apply to an arrest record, it does not apply to any criminal charges being considered filed – even if charges were never filed – even if you were found innocent of any crime.

What will be the practical result of the law?
More websites will publish records with no images, collect ad revenue and will ignore requests for alteration as section #5 of Senate Bill 118 states:
"(5)

This section does not apply to any person or entity that publishes or disseminates information relating to arrest booking photographs unless the person or entity solicits or accepts payment to remove the photographs

."

A TECHNICAL SOLUTION TO ACCOMMODATE ALL PARTIES AND STAY LAW COMPLIANT:
Pay to have the page the content resides on blocked from Search Robots.
Now that you have the imaged removed free of charge, you need to address the related content and SEARCH ENGINE RESULTS! We can take care of that!

The website then has a specific coding process which must be manually installed and administered, designed to omit the page from Search robots by utilyzing a command on an alternate page! This allows RemoveArrest technicians the availability to remove the content permanently from Search Engines such as Google. This is the preferred and most effective manor! If this sounds a little computer geeky and does not make sense to you, don't worry, RemoveArrest technicians are there to handle everything.

Technically, the website is not removing the content from its website and is perfect compliance with the law, as they are literally not removing the content. However, as a practical matter no one will ever find it, as RemoveArrest will facilitate ALL residual content removal associated with the site content. The alternate-page is tagged with compliant mark-up coding which successfully blocks Search Engines like Google from indexing and storing the page content on their servers. The associated content then resides on the web page that no one links to, or no one knows about. We call it "Deindexing" a page, or "De-indexing".

While these steps are a bit of a pain for the website to implement, they should be viewed as compliant with the law. The result is the person in the booking photo is effectively able to pay A REASONABLE RATE to have the page their record is on De-Indexed from Google Search, Yahoo, BING, etc.. thus, no one will see it. RemoveArrest refuses to work with Websites that charge exorbitant fees. We have also been responsible for the demise of many "Mugshots Databases". Please read our case history http://clean-search.com/clean_search_case_history.html.

I Need RemoveArrest
About RemoveArrest:
RemoveArrest was created out of demand. RemoveArrest, from CleanSearch®, is much like a document service which assists you in obtaining a passport, birth certificate or other vital records.
CleanSearch® helps manage what search results are associated with your name-search. Due to the incredible demand for the management of online arrest records, CleanSearch® created a platform in which we can pull your arrest record from it's online source quickly. The longer a record remains online, the more chance for proliferation.
We operate a depth of proprietary internet services such as StickyPublish, HitDetective, CleanSearch® and Repularity, Algorithm Based Search Engine Management Technology. Our expertise, experience, infrastructure, know-how and wide-net of contacts allows us to offer assistance in expediting the removal of your unwanted online Search Engine results. More Frequently asked questions. CleanSearch® is the industry leader in Internet relevance association, ensuring positive search results of your name-search.
No one can beat our price and speed!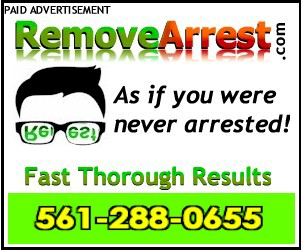 CleanSearch®LLC
2010-2018 CleanSearch®