Successful, Complete Removal
FREE QUOTE FOR REMOVAL!
Faster, more thorough than any other service
Our Solution? Remove All Content Associated with your Arrest!
RemoveArrest.com specializes in arrest related content removal. A service of CleanSearch® LLC. We were established in 1999 long before any arrest or mugshot databases existed! We are the "White Hat" name removal service, not one of those fly-by-night services that only exists to remove their own publications. In 2007, consumers started inquiring and requesting record related 'unpublication' options. We spent the last 10 years learning, providing and creating whatever it method necessary to provide search engine content removal options for out clients!
The more locations associated with your service, the more potential residual content there will be to administer. Each link and each Search Engine must be administered independently, and some of these procedures automated! This means there can be variables in the time-frame. We work on removing ALL residual content associated with your service. Sometimes additional steps must be taken to ensure full success, including talking to search engine staff directly, we will get it done.
Identical searches sometimes yield different results from person to person and moment to moment. It is ultimately your responsibility to search the Internet and confirm the results as compared to our search and evaluate our service proposal.
We have listed all we see, but it does not necessarily mean there is no other occurrence, or that there won't be some other occurrence in the future. This service is only applicable to the specific Websites listed in your service proposal.
Please Note:
There are common actions which are very damaging to your name-search and name-association. Here are the valuable "must-do" tips on protecting your name search. This is serious, your actions could make the difference between good, benign and catastrophic results.
We urge you to follow our guidelines when searching. Please note the four most damaging search activity even if you never 'click':
1. Don't add negative verbiage to your name such as 'DUI', 'Charges', 'Arrests', etc.."
2. Avoid 'deep' searches as it can place your name near trashy, unwanted content.
3. Never search databases directly. It can create an instant association, difficult to correct.
4. Stop Continuous Searches; may cause engines to look for unwanted content about you.

Remove Residual Content from Google
Confidential Free Analysis:
To remove your Search Engine content, please complete the form. Provide birthday if you have a common name, so we can ascertain your identity and save you time.
All Major Search Engines
Searching for instances of an arrest or negative information can be very damaging to your name-search. We have developed and utilize a special tool to find instances of unwanted content without exacerbating any negative association. No other service can claim this.
Stop Arrest Records From Popping Up
The popular misconception is that once you pay for one removal others 'pop-up'. There is no nefarious cause for this, but there are natural causes for this. As stated, searching for these instances can and will cause damage. After an individual has searched and accessed the content, perhaps also engaging services to seek out the content, search engines naturally build a stronger association, and may begin to list items that were absent from the listings prior to the association, yet they still resided online at the time. Our service will do two things to to assist clients with this scenario:
1. We search with special tool we have developed which does NOT allow search engines to create or solidify the unwanted association.
2. We monitor the Search Engine results safely and confidentially for our clients to ensure any continuing associated content appears on search results.
3. We scour the web of known websites and record platforms to ensure you are aware of every instance of the unwanted content.
About RemoveArrest.com
RemoveArrest is a service of CleanSearch®, Algorithm Based Search Engine Management Technology. Our expertise, experience, infrastructure, know-how and wide-net of contacts allows us to offer assistance in expediting the removal of your unwanted online Search Engine results. CleanSearch® is the industry leader in Internet relevance association, ensuring positive search results of your name-search. RemoveArrest is much like a document service which assists you in obtaining a passport, birth certificate or other vital records.
CleanSearch® helps manage what search results are associated with your name-search. Due to the incredible demand for the management of online arrest records, CleanSearch® created a platform in which we can pull your arrest record from it's online source quickly. The longer a record remains online, the more chance for proliferation.
CleanSearch improves search results by key promotion of proper content. With nearly 20 years of operational experience, we have learned and developed the most efficient methods for promotional success.

Quick FAQ's:
1. We do not operate any sites publishing your record. Please note the records are published on third-party Websites. We are a fee-based, optional assistance service.
2. The publication of your record is nothing unusual, it's a normal event that happens to most everyone arrested.
3. Legal dispositions, "expunged", "sealed", "dropped", etc. have no relevance on our service offer, as our workload remains identical regardless of associated dispositions.
4. Our services are maintained to provide a quick option our clients. The LAST thing we want is a repeat customer for RemoveArrest Service. We provide publication and Search results Management services where we welcome and often receive repeat business.
5. We do not redistribute data.
6. Using our service will not make it any more likely or less likely to appear on an alternate major database which search facilities may list. However, removing access to what is currently online would limit the ability for a random private individual who knows you personally from posting or redistributing, linking to it, etc..
We can assist with Search Engine Results Emanating from:
Public Records / Court Records / Criminal Records / Image Search
Arrests.org / florida.arrests.org removed from source and Google
Arrest Records / Expunged Records / mugshots /
Disciplinary Actions / Patient Complaints
Bankruptcy's / DUI's / Newspaper Articles / Online Media / Negative Reviews
Database Archives / BLOGS / Attack Sites /County Arrests
"Search until your fingers bleed You'll never beat our price and speed!"
®2010-2023
CleanSearchLLC
2385 NW Executive Center Dr.
Boca Raton, FL 33431
800-544-7145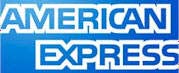 Remove Listings That Appear in Google and other Search Engines.